Women Marketing Grain
January 8, 10, 15 and 17, 2019 | Monticello, Iowa
A four-session course to assist women in developing a plan for marketing corn and soybeans.
What is the Women Marketing Grain course?
With unpredictable crop prices and tight margins, marketing can make the difference in the profitability
of corn and soybean production. How well farmers get paid for a year's worth of work can be wrapped up in just a few marketing decisions. In this course, women will learn how to manage price risk using tools like forward contracts, futures and options contracts, alternative marketing contracts, and crop insurance. Participants will work in a computer lab to access online decision tools and to develop a marketing plan. Women will learn market strategies and how to stay on track for long term marketing success.
Course Curriculum
Identifying crop prices and marketing costs
Sources of futures and cash market prices
Basis
Futures carry
Costs of storage
Understanding price movements
Crop marketing terms
Market fundamentals of supply and demand
Technical chart signals
Seasonal price trends for futures prices and basis
Utilizing a variety of crop marketing tools including
Spot cash sales
Forward contracts
Hedge-to-arrive contracts
Futures hedging
Futures options (puts and calls)
Managing Marketing
Determining break-even price points
Accessing market information
Developing marketing plans
Developing a crop marketing plan with price, time, and financial goals in mind
Women Marketing Grain is interesting and fun!
Topics of importance to your future in farming
Brief presentations and extended discussions
Practical hands-on activities
Decision making resources available to you
Comfortable and supportive learning environment
Networking with other farm women
When
January 8, January 10, January 15 and January 17, 2019
Meal and registration at 8:30 aM.
Program 9:00 aM to 12:00 pM.
Where
Jones County Extension and Outreach
800 N Maple St
Monticello, IA
Statewide sponsors
Register
$75
Registration, prior to midnight January 1, 2019
Registration includes meal and course materials.
Reminders
Registration deadline is midnight, January 1, 2019. Pre-registration is required.
Class size is limited and pre-registration is required to attend. Registrations accepted on a first-come, first-paid basis.
Confirmation of registration is sent via email. Please provide a valid email address when registering
To cancel your registration, or for assistance with registration, receipts, or questions on the status of your registration contact Program Services at (515) 294-6429 or anr@iastate.edu.
Contact
Jennifer Fischer
county director
Jones County Extension
319.465.3224
jenfisch@iastate.edu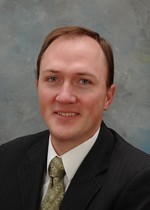 Ryan Drollette
Extension farm management field specialist
319.337.2145
drollett@iastate.edu