Advanced Grain Marketing for Women
June 2, June 9, June 16 and June 23, 2022 | Creston, Iowa
A course to assist women in better understanding options trading and marketing strategies.
What is the Advanced Grain Marketing for Women course?
As farmers work to manage price risk in uncertain times, more Iowa women are taking on the challenge of improving grain prices. Advanced Grain Marketing for Women offers insights into options trading for grain and livestock producers. Women will benefit from understanding the role farmer-owned cooperatives, grain merchandisers, and brokers have and the services they offer related to options trading. Participants will learn how and why options are traded for commodity grain as well as the pros and cons of different marketing strategies. Learning about the relationship between options trading and crop insurance can help women create value for their farm business and help them to improve overall economic conditions in Iowa.
Participants will learn more about:
Introduction to options
Marketing terminology
Options contract specifications
Basics of hedging
Commodity crop insurance as revenue protection
Options as price insurance
Options pricing strategies
Marketing strategies and charts
Charting your strategy as a grain producer
Charting your strategy as a livestock feeder
Putting options into practice
How much and when to market
Marketing pie activity
Options simulation
Advanced Grain Marketing for Women is interesting and fun!
Topics of importance to your future in farming
Brief presentations and extended discussions
Practical hands-on activities
Decision making resources available to you
Comfortable and supportive learning environment
Networking with other farm women
When
June 2, June 9, June 16 and June 23, 2022

Meal 6:00 PM.
Program begins at 6:30 PM and concludes at 9:00 PM.
Where
Union County Extension and Outreach
500 E Taylor, Ste A
Creston, Iowa 50801
Statewide sponsors
Register
This course has been cancelled.
$75
Registration, prior to midnight May 26, 2022
Registration includes meal and course materials.
Reminders
Registration deadline is midnight, May 26, 2022.
Class size is limited and pre-registration is required to attend. Registrations accepted on a first-come, first-paid basis.
Confirmation of registration is sent via email. Please provide a valid email address when registering
To cancel your registration, or for assistance with registration, receipts, or questions on the status of your registration contact Program Services at (515) 294-6429 or anr@iastate.edu.
Contact
Jodi Hitz
program coordinator
Union County Extension and Outreach
641.782.8426
jhitz@iastate.edu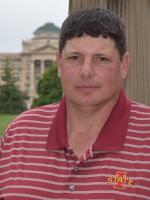 Tim Christensen
farm management specialist
515.493.8232
tsc@iastate.edu