Annie's Project: Farm Business Management
February 16, February 23, March 2, March 9, March 16 and March 23, 2022 | Tabor, Iowa
A six-session course created to guide women in making good decisions for their farm business.
What is Annie's Project: Farm Business Management?
Annie's Project is the agricultural business education program that empowers farm and ranch women who want to be more knowledgeable about their agricultural enterprises. Women learn best with and from other women, and Annie's Project takes advantage of that fact by creating a comfortable and supportive learning environment focused on the best farm business management practices. Course participants will learn effective strategies to make good decisions in five key management areas including financial, human resources, legal, marketing, and production topics.
Course Curriculum
Managing Finances
Financial ratios and balance sheets
Working with lenders
The intersection of family and farm finances
Managing Human Resources
Improving family and business communication
Choosing insurance for the farm family
Managing Legal Issues
Property titles and asset ownership
Estate planning terms, concepts and tools
Liability protection
Managing Marketing
Determining break-even price points
Accessing market information
Developing marketing plans
Managing Production
Using Ag Decision Maker and Web Soil Survey tools
Enrolling in USDA programs
Purchasing crop or livestock insurance
Updating farmland leases
Format
Brief presentations and extended discussion with women ag professionals
Important topics affecting farm operations
Learn about resources available to farm women
Network with other farm women
Annie's Project is hands-on, not just lectures.  
When
February 16, February 23, March 2, March 9, March 16 and March 23, 2022

A light meal served at 5:30 pM. Program begins at 6:00 pM and concludes at 9:00 pM.

Where
Tabor Community Center
626 Main St
Tabor, Iowa 51653
Statewide sponsors
Register
Registration for this course has closed.
$75
Registration, prior to midnight, February 9, 2022
Registration includes meal and course materials.
Reminders
Registration deadline is midnight, February 9, 2022. Pre-registration is required.
Class size is limited and pre-registration is required to attend. Registrations accepted on a first-come, first-paid basis.
Confirmation of registration is sent via email. Please provide a valid email address when registering
To cancel your registration, or for assistance with registration, receipts, or questions on the status of your registration contact Program Services at (515) 294-6429 or anr@iastate.edu.
Contact
Mandy Maher
county director
Fremont County Extension
712.374.2351
mmaher@iastate.edu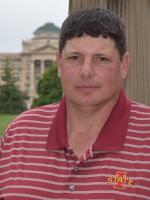 Tim Christensen
farm management specialist
515.493.8232
tsc@iastate.edu