Now in season 3, CropsTV provides the convenience of crop production education at home, office or anywhere there's an internet connection. Watch the pre-recorded episodes on-demand, on your schedule. Select from topics from ISU faculty, staff and guest presenters. Topics are selected from the Integrated Crop Management Conference, Crop Advantage Series, or developed exclusively for CropsTV.
What's new for Season 3?
CropsTV has moved to the Canvas learning platform, the same system used for coursework at Iowa State University. Each episode now has supplemental learning materials, FieldNotes and resource links right on the viewer page. Verify CCA credits within Canvas and view your 'grades' at any time.
What is CropsTV?
33 episodes you can watch at your own pace, in any order.
New episodes released every 2 weeks, starting January 3, 2023.
Up to 26.5 CCA continuing education units.
CropsTV Guide email newsletter with program updates, speaker highlights and schedule reminders sent to subscribers periodically during the viewing season..
No software or apps to install. No Zoom invites. Click and view in any browser. FieldNotes, publications, supporting resources all in one place.
One payment. One login. One price. $100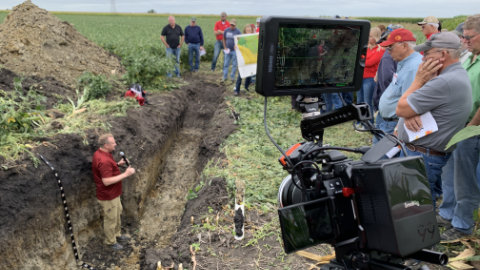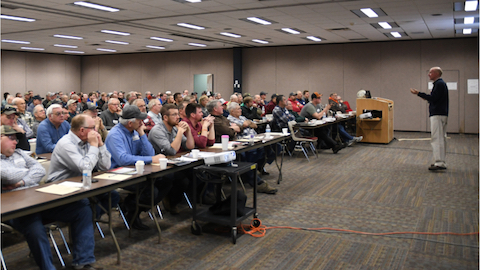 I thought this format was great. I, as is most everyone, am extremely busy and this enabled me to learn at odd times of the day when it fit my schedule. Live meetings have a place as far as networking but I really appreciated this format.
I appreciated the on demand viewing as it best fits my work schedule. The level of professionalism was well above the other online programs I viewed this year. The technical quality was top notch and the hosts were excellent and professional. Great Job.