CropsTV
December 1, 2020 – February 4, 2021
Iowa State University Extension and Outreach announces a new program aimed at delivering crop production information directly to farmers and agribusinesses. CropsTV provides the convenience of viewing at home, office or anywhere there's an internet connection. Join the live broadcasts and interact with specialists, presenters and panelists. Or watch the recorded programs on-demand, on your schedule. Select from 45 topics from ISU faculty, staff and invited guest presenters.
What is CropsTV?
45 topics – 35 live broadcasts and 10 recorded programs.
On-demand viewing of all programs after initial broadcast.
Up to 45 CCA continuing education units.
Weekly CropsTV Guide email with program updates, speaker highlights and scheduling reminders.
No software. No apps. Click and view in any browser.
One payment. One login. One price. $45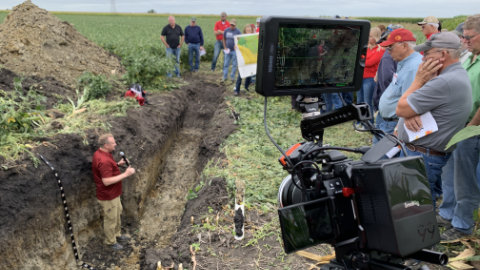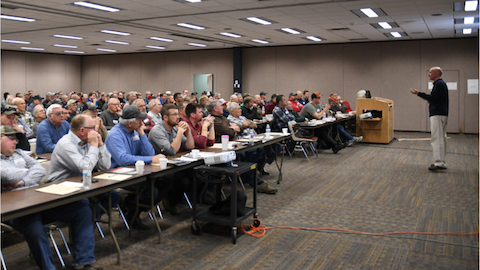 Farmers know how important it is to adapt and persevere. CropsTV is that mentality in action. I look forward to seeing soybean growers benefit from this quality programming now made even more accessible to every farmer in Iowa.
We encourage Iowa farmers to participate in CropsTV to benefit from the abundance of information from ISU faculty and staff as well as invited guest presenters. The online program allows for greater flexibility and farmers can adapt based on their schedules.